Healthier Potato and Cauliflower Soup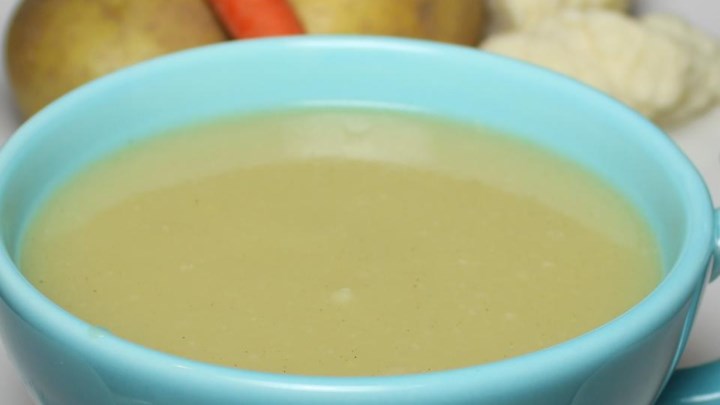 Healthier Potato and Cauliflower Soup
Ingredients
5 cups chopped cauliflower
4 cups fat-free chicken broth
4 cups water, or more as needed to cover
3 cups diced potatoes
10 cloves garlic, smashed
1 tablespoon salt, or to taste
1 teaspoon ground white pepper, or to taste
1 teaspoon dried thyme, or to taste
Directions
Stir cauliflower, chicken broth, water, and potatoes together in a large pot; bring to a boil. Reduce heat to medium and stir in garlic, salt, white pepper, and thyme.
Cover pot and simmer until potatoes and cauliflower are soft, 30 to 40 minutes. Remove from heat and let cool slightly, 5 to 10 minutes.
Mash potato and cauliflower mixture using an immersion blender or potato masher until pureed.
Bring pureed soup to a simmer; cook until consistency is smooth and flavors are blended, about 30 minutes. Adjust salt, pepper, and thyme to taste.
https://freerecipenetwork.com/healthier-potato-and-cauliflower-soup/
© Copyright 2021 FreeRecipeNetwork.com All Rights Reserved
http://allrecipes.com/recipe/235312/healthier-potato-and-cauliflower-soup/