Outrageous Warm Chicken Nacho Dip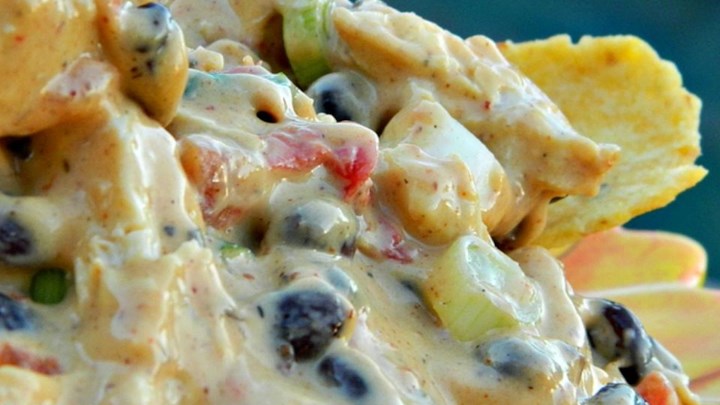 Outrageous Warm Chicken Nacho Dip
Ingredients
1 (14 ounce) can diced tomatoes with green chile peppers (such as RO*TEL®), drained
1 (1 pound) loaf processed cheese food (such as Velveeta®), cubed
2 large cooked skinless, boneless chicken breast halves, shredded
1/3 cup sour cream
1/4 cup diced green onion
1 1/2 tablespoons taco seasoning mix
2 tablespoons minced jalapeno pepper, or to taste (optional)
1 cup black beans, rinsed and drained
Directions
Place the diced tomatoes, processed cheese, chicken meat, sour cream, green onion, taco seasoning, and jalapeno pepper into a slow cooker.
Cook on High, stirring occasionally until the cheese has melted and the dip is hot, 1 to 2 hours.
Stir in the black beans, and cook 15 more minutes to reheat.
https://freerecipenetwork.com/outrageous-warm-chicken-nacho-dip/
© Copyright 2021 FreeRecipeNetwork.com All Rights Reserved
http://allrecipes.com/recipe/157940/outrageous-warm-chicken-nacho-dip/