A whole foods plant-based lifestyle emphasizes eating whole fruits and vegetables, consuming lots of whole grains, and eliminating the intake of animal products and processed foods for optimum health.
For plant based recipes, select 'Plant Based' category in the Recipes / Select Category menu >>
The feature film Forks Over Knives examines the profound claim that most, if not all, of the degenerative diseases that afflict us can be controlled, or even reversed, by rejecting animal-based and processed foods.
Watch the trailer…
Download, Buy DVD, Watch on Netflix, iTunes or Amazon
Pistachio-Stuffed Dates with Coconut- Healthy Appetite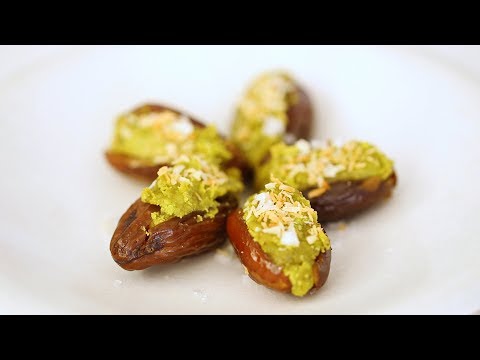 Burracos~Burrito (Half burrito, half taco)/Tacos~HCLF SOS Free Vegan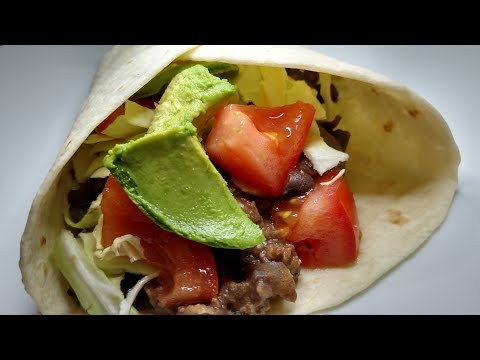 Turmeric Juice
What is turmeric? It's that brilliant yellow-orange home grown root that influences curries to look yellow. Turmeric is part the ginger family and has been a staple in Middle Eastern and Southeast Asian cooking for a huge number of years. Yet, there's significantly more to this clear root than meets the eye. It is known to be a standout amongst the most effectively mending herbs on the planet…
When you first drink this, moderate your intake. Too much, and you may experience detox symptoms since it is such a strong liver detoxifier!
Ingredients:
7-10 inches of fresh turmeric root, peeled and grated (most health food stores carry it and some Asian markets do as well)
1 quart fresh water
1 TBS tamarind paste
1/4 cup date sugar
juice of 2 lemons
Directions:
Place all ingredients into a large glass container, mix well and refrigerate overnight.
Strain and serve.
*NOTE: the turmeric may stain your strainer! I just used a mild solution of soapy bleach water to remove it.