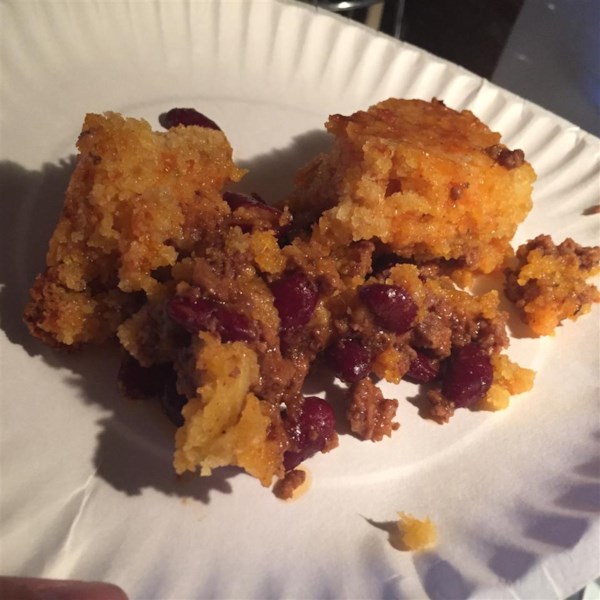 Ingredients
1 pound ground beef
1 (15 ounce) can kidney beans, drained and rinsed
1 (10 ounce) can enchilada sauce
1 1/2 teaspoons garlic powder
1 (8.5 ounce) package corn bread/muffin mix
1/3 cup milk
1 egg
2 tablespoons melted butter
1/2 cup shredded Cheddar cheese
Directions
Place the ground beef in a skillet over medium heat, and cook and stir the beef until it is browned, about 10 minutes, breaking up the meat as it cooks.
Drain the beef, and place it into the slow cooker. Stir in the kidney beans, enchilada sauce, and garlic powder.
In a bowl, combine the corn bread mix with milk, egg, and butter, and stir until just mixed.
Stir in the Cheddar cheese. Spoon the corn bread mixture over the beef mixture in the slow cooker.
Set the cooker to Low, cover, and cook until the corn bread topping is cooked through and set, about 5 hours.
https://freerecipenetwork.com/slow-cooker-tamale-pie/
© Copyright 2021 FreeRecipeNetwork.com All Rights Reserved